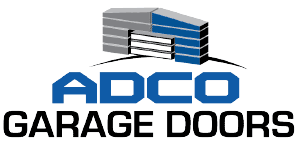 Commercial Garage Door Collection
Does your South Florida business need a new garage door to replace the rusted-out unit protecting your warehouse?
Perhaps you plan on opening a retail window for your Broward County storefront and want to install a roll-up door to protect your wares?
Whatever your Miami commercial garage door needs may be, trust ADCO Garage Doors to provide a unit that's durable, energy-efficient and attractive to potential customers. Our company has been supplying area businesses with garage door sales and service for nearly twenty years. We provide a wide range of solutions sure to match your specifications and budget, and we are a full-service garage door company, providing installation, maintenance and repair.
Let's take a look at some of the products offered we offer so you can consider which would fit best in your home.
Sectional Doors
Commercial sectional garage doors are appropriate when thermal efficiency is a concern, where window space is desired for light or visibility, or simply for aesthetic reasons. Sectional garage doors also operate quietly and generate little noise in windy applications. They require significant backroom or headroom, depending on the application. Sectional garage doors include thermally, ribbed, rail and stile, and raised panel doors.
Have a look at the gallery below to determine which door would work best for your particular application, and feel free to let a member of our team know if one should pique your interest.
Roll-Up Doors
Commercial steel service rolling doors are appropriate in demanding environments requiring maximum durability and security. When there is minimal room and tight spaces inappropriate for sectional doors, rolling doors are perfect and can fit in many tight spaces. Constructed of interlocking slats that wind around a barrel, the rolling door family includes service doors and counter shutters. Security grilles also fit into this category. An economical alternative would be a sheet door. Sheet doors are light duty rolling doors mainly used for shop doors and mini storage units and places where climate control isn't an issue.
See some of the below examples to get an idea of the myriad uses for a roll-up door. Should you see a door you think will match your business's needs, we'll be happy to set you up and ensure you receive the door and service you require.
Contact ADCO Garage Doors Today for All Your Miami Commercial Garage Door Needs
ADCO Garage Doors, a Miami-based business, has provided garage door sales, service, and parts to area businesses since 1999. We are your go-to source for all Miami-area commercial garage door needs and are happy to work with you to determine a garage door that fits your organization's design specifications and budget.
Contact us today to speak with one of our friendly, knowledgeable team members.