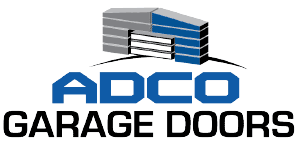 Garage Door Openers in Miami, FL and Beyond
Whether you've chosen one of our beautiful Clopay garage doors to install on your property or your current garage door opener has seen better days, you're looking for an upgrade. No matter the reason, you know your garage door is useless without a functional opener to control it.
Whatever your situation, ADCO Garage Doors is a leader in garage door opener sales and installations in Miami-Dade and Broward Counties. We provide residential and commercial garage door openers from two brands — Manaras-Opera and LiftMaster®. Our products give you the convenience you need in today's world.
Schedule A Service Appointment
Our residential garage door openers come exclusively from LiftMaster, the reigning king of Miami garage door openers and the world's top professionally installed garage door opener company. As the leader in the area for LiftMaster garage door openers, we've been awarded LiftMaster ProVantage® status.
With our qualifications, you can count on expert installation of these top-of-the-line openers that will provide you with smooth, seamless garage door operations. When you use our openers' MyQ® technology, you'll be able to control your garage door from anywhere using your Wi-Fi-enabled smartphone, tablet or computer. This operator can even alert you when you forget to close your door.
These Wi-Fi-enabled garage door openers come in many options so that you can choose the best one for your home. Choose from chain-driven or belt-driven models and battery backup options that will give you smooth movements to reduce wear and optimize the space available in your garage.
When you're exploring our commercial garage door opener options, you get to choose between two of the best brands servicing Miami and the greater Florida area. Manaras has supplied their garage door openers to businesses for over 30 years, and their Opera line provides a range of unique features meant to simplify installation and ensure the most optimal operation possible.
No matter how heavy your commercial garage doors are, LiftMaster has an option to suit your needs. These commercial garage door openers also include a floor-level chain hoist or battery backup, depending on the model, so that you'll be able to get where you need to go, even in emergencies or power outages.
Whichever opener you decide to use for your commercial needs, get it from a trusted name in garage door services, ADCO Garage Doors. We offer the best garage door products and services in all of South Florida!
Book Your Garage Door Opener Installation Today
We have garage door openers for sale to fit every budget, style and need. Our team will work with you to help you determine which garage door opener is right for your residential or commercial property.
If you'd like to request an estimate or you're ready to receive service, contact ADCO Garage Doors online today. You can also give us a call at 305-885-8836 or 954-525-3911 to learn more about our services. Our team is happy to answer any of your questions and give you more information about our garage door and garage door openers.

Contact Us Online